Headway Gippsland and NDIS

We are a registered NDIS provider
This means we follow strict government rules on quality and safety.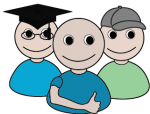 Why choose us?
We believe that people matter.
And we aim to be leaders in what we do.
Headway Gippsland is here to help you through your journey in the NDIS.
We believe we have the right staff to support you to reach your full potential.
Our staff are found right across Gippsland and they can coordinate and develop full support packages for you.
You can access a wide range of services through Headway Gippsland.

Headway is registered for these NDIS services
daily tasks and shared living
development life skills
participate community
group/centre activities
plan management
assist personal activities
support coordination
innovation community participation
assistive house task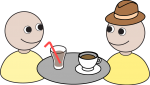 Social support groups
Headway operates 3 social support groups across Gippsland.
These are fun social groups where participants get to choose what they want to do.
Our groups are in
Morwell



Trafalgar
Wonthaggi
It costs $7 a week. There are sometimes extra costs for activities.
Those with NDIS packages can purchase a place in these programs.
Brokerage or purchased services
Headway is a quality accredited organisation currently providing brokerage services to the following organisations