What is it like to live with an acquired brain injury?
People living with an ABI can be very misunderstood.
The My Story, My Voice program at Headway Gippsland has been a huge success. It has offered participants a chance to tell their own story in their own words, explain what challenges they have faced and share their achievements and aspirations.
It has also raised awareness about the importance in seeing the person behind the disability.
Not only have participants created a booklet, but they have told their stories in public forums, and even taken to Zoom during the coronavirus pandemic to speak to an online audience.
Headway Gippsland would like to thank Latrobe Community Health Service and the Trafalgar & District Community Bank Branch for their contributions to the project and to Headway's Kerryn Vaughan for facilitating the program.
And of course, thank-you to the courageous participants for telling their personal stories and spreading the word.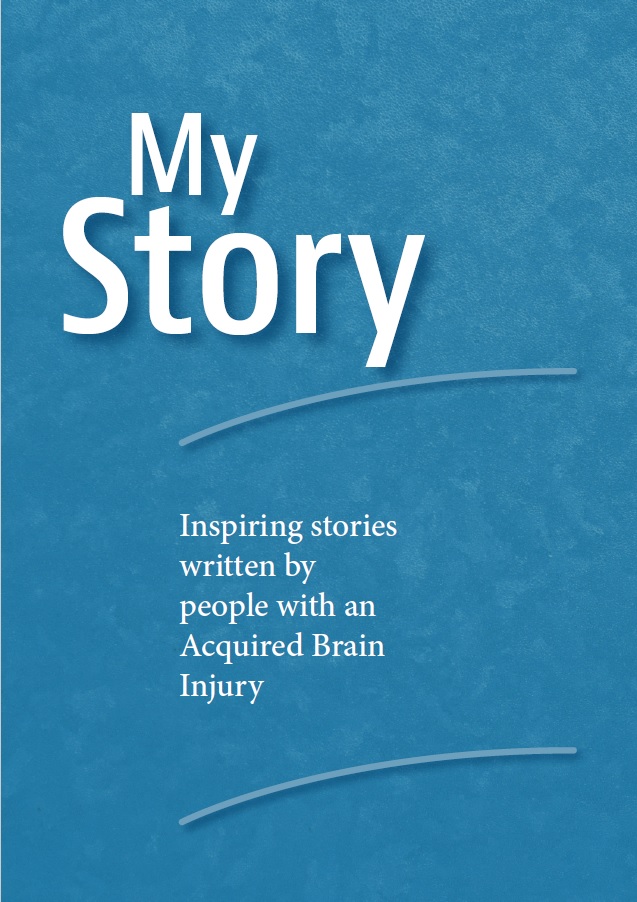 Michael Jones, who lives with an acquired brain injury and epilepsy, is an incredible artist with a self-described "crazy sense of humour".
He describes the extent epilepsy has disrupted his life.
"It's risky even going to someone's house for dinner."
Paul Bur reflects on living with an acquired brain injury, caused by meningitis.
He shares how it has affected his energy levels, memory relationships with others and also how he is adapting to the coronavirus pandemic.
"I am one of the luckier ones."
Barbara Stoneman shares her experience of living with an ABI for more than 50 years.
She reflects on how her ABI affected her schooling but also how she has been a dedicated volunteer in her community.
"A lot of people I think are worried, they don't know how to treat you, so they just stay away."
Trevor Campbell offers insight into living with an ABI which resulted from a car accident in the mid-1960s.
He speaks about what he had to give up and what he was able to continue with after the accident.
"I have been absolutely lucky. I developed epilepsy but that's well controlled with medication. I went back to the same job I had before the accident."
Bev Martin shares her experience of living with an ABI which resulted from a car accident.
She reveals the frustration in how it has affected her memory but also her positive outlook in life.
"I am the way I am. I can either sit here and complain and carry on and not do anything or just do what I can."