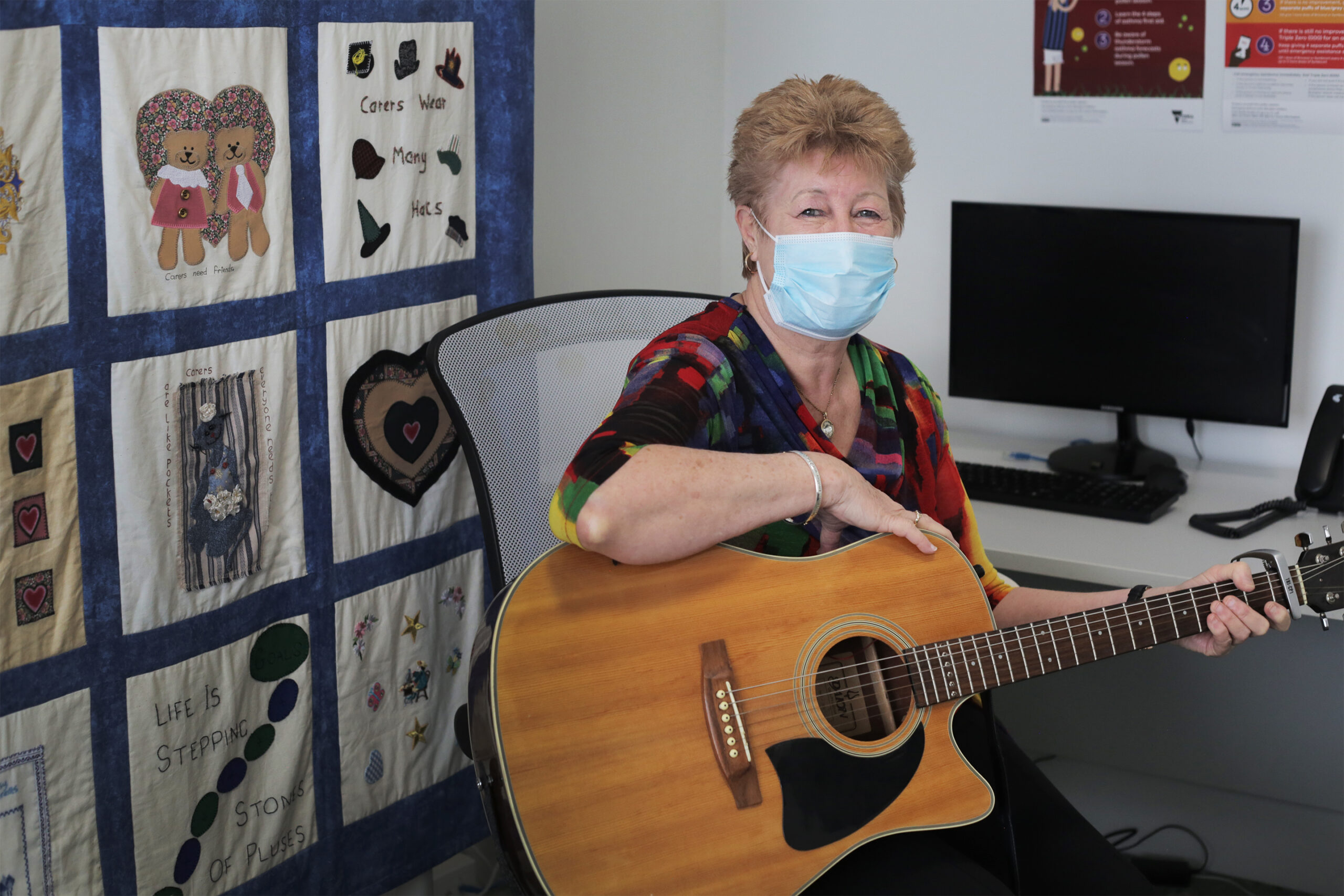 Plan management's Margaret Wilson has been keeping the Headway Facebook page resonating with lovely music but she was not always very keen on performing.
"I was very shy. I wouldn't get up in front of anybody," Margaret said.
Margaret has now become like a resident musician at Headway Gippsland, singing at social support groups and the Christmas party and even sharing videos on social media during the pandemic.
When her late father Jack Schultz, a country music singer, was aged 95 he encouraged Margaret to sing at his aged care home at Albury. Margaret lived in Yarrawonga at the time.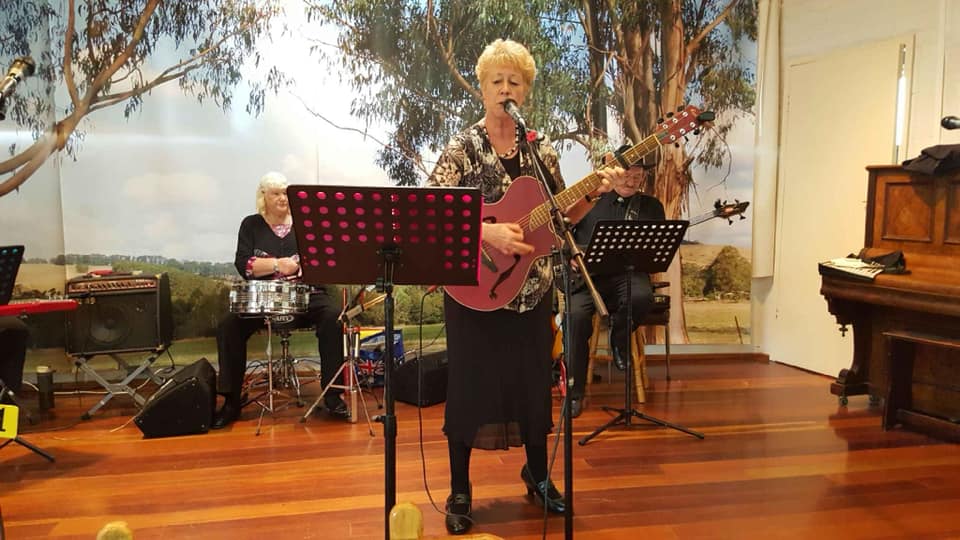 "I didn't have a lot of confidence before my dad encouraged me," Margaret said.
"The first time I got up I was that scared my legs were shaking … I had the book in front of me but my head was all over the place."
Interestingly, it was performing in a long blonde wig she found at a garage sale that helped her out of her shell.
"I came flying in the door dancing … that's when I realised I can make people laugh," she said.
"The sillier I looked, the more they laughed."
Margaret continued to sing in aged care once a month for eight years, long after her dad passed away aged 97.
Today she is heavily involved in Gippsland's country music scene and is looking forward to the time when she will be able to perform again in person for the Headway community.
"Music does a lot for you. It makes you feel good," she said.
To watch Margaret's videos, visit the Headway Gippsland Facebook page by clicking here.