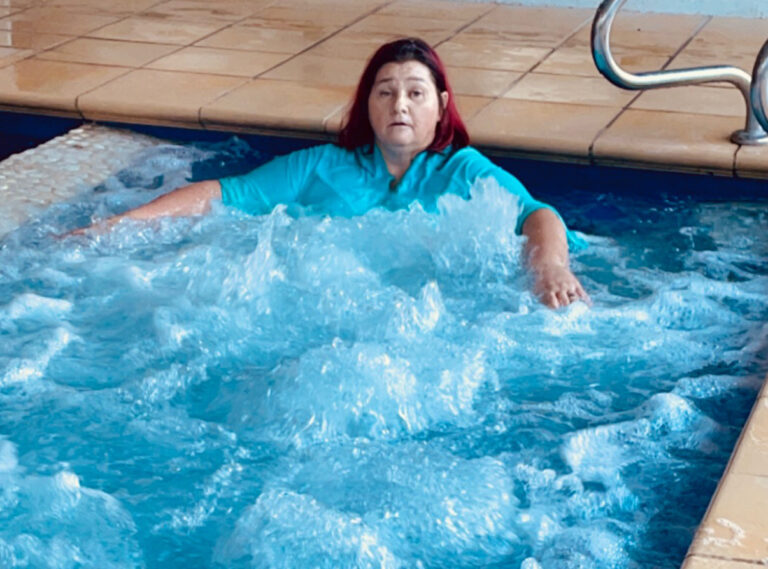 "Awesome, great, exciting, relaxing."
That is how Liz remembers her weekend at Lakes Entrance with her support worker, Cindy.
Liz had been wanting to go away for a while, so they planned a trip that ticked all the boxes.
They spent a day planning everything Liz wanted to do on her holiday, then they made it happen.
The weekend started with a facial and massage, then they relaxed with a doughnut and coffee.
Liz had a swim before dinner, which was pizza and chocolate gelato.
Waffles in Paynesville for breakfast did not disappoint. A pedicure and manicure ended the trip.
Liz is supported by Headway Gippsland Support Coordinator Jodie and Life Skills Officer Cindy.