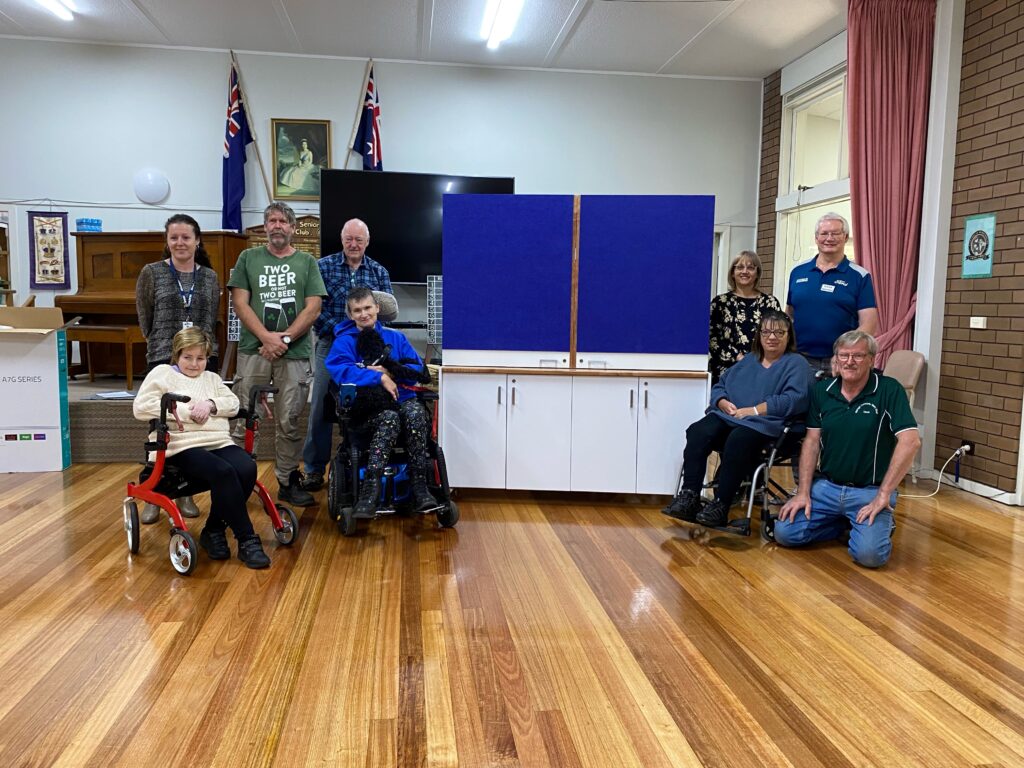 The Warragul group has a fabulous new TV cabinet thanks to generous donations from the local community.
Warragul Community Men's Shed built the item with expert cabinetry skills.
It was reassembled at the group's home base at a handover morning tea.
A big thank-you to:
Warragul Community Men's Shed who built the cabinet
Warragul Country Club who sponsored the project
Bunnings Warragul who donated the materials
The lockable cabinet includes…
a pinboard
whiteboard for activities
cupboards underneath for storage
television for group games
"It's brilliant," participant Trevor Campbell said.