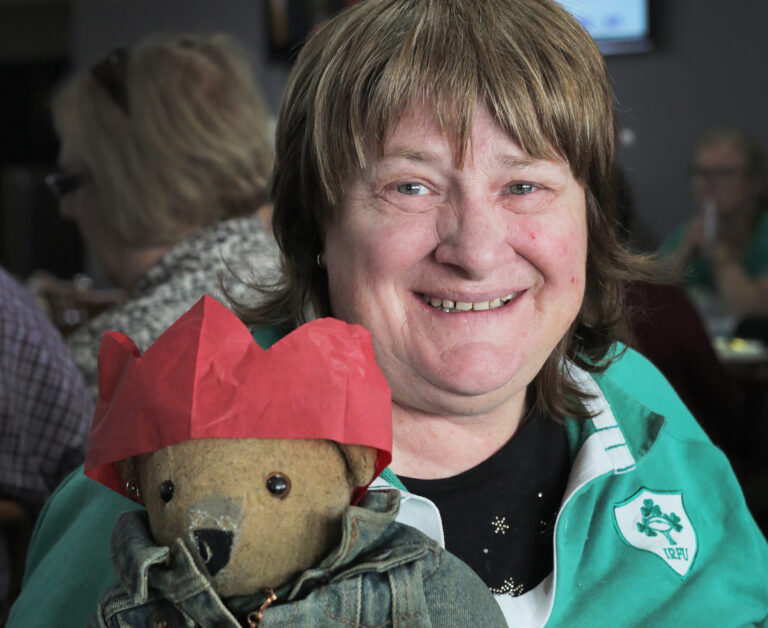 Lynne, a South Gippslander, likes to write lists.
She says to-do lists keep her accountable, especially when it comes to housework.
"It's not my strong point. It's easier to sit and watch the telly than do the dishes," Lynne said, with a laugh.
It is not just about keeping the dishes from piling up in the sink though.
Staying organised is a way Lynne manages her mental health.
"I could quite easily stay in bed all day and that's not going to achieve anything," she said.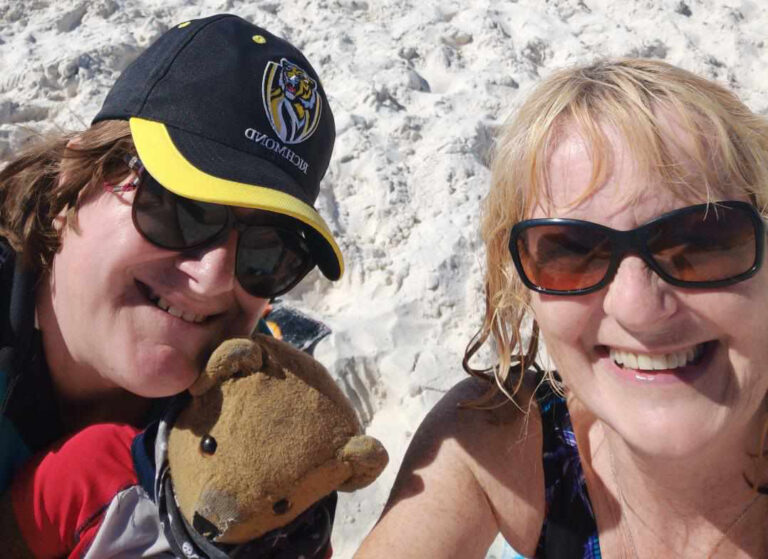 Emer Boyle is Lynne's support worker and helps her plan her week.
"If I have a menu plan, that helps me know what I'll have for dinner that night and not fly by the seat of my pants," she said.
"My motivation is sometimes very low so it's good to have a push."
Emer also supports Lynne to knock out some necessary day-to-day tasks so they can get out and enjoy some of the beautiful sights in South Gippsland.
"If I can quickly get the groceries under control, we can go fishing, or go for a drive along the Inverloch beach, or maybe go out to Agnes Falls," she said.
"Because I've got low self-esteem and low confidence because of the depression, I've got to push myself to do a lot of leisure activities to reward myself for doing housework to get out of the rut sort of thing."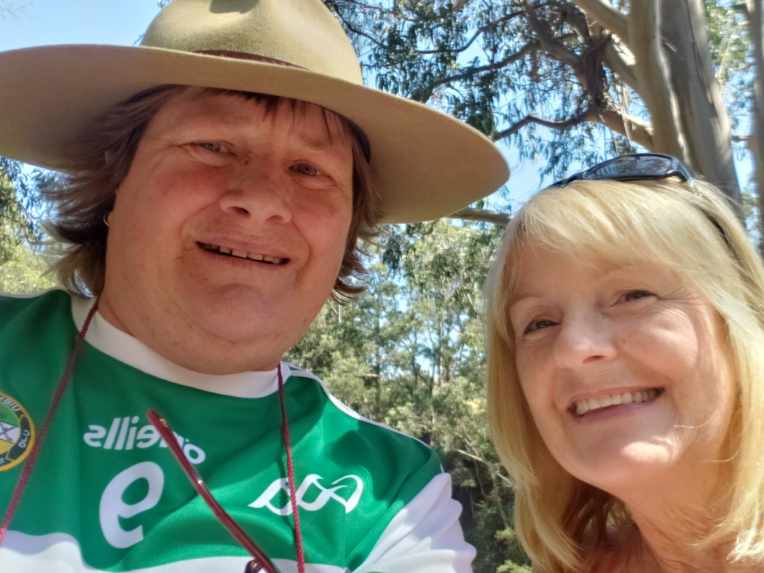 Lynne spent nearly 30 years as a postie delivering mail across Melbourne
and Darwin. She later returned to her hometown of Leongatha to be closer to her parents Don and Ellie.
Today, Lynne lives with her pets and her teddy bear named Samuel who celebrated his 21st birthday in December.
"He's just like a little companion sort of thing. Good company," she said.
"My ex-husband gave him to me, but I got rid of the husband and kept the teddy bear."
Samuel is a very smartly dressed companion, known to change up his look.
His first outfit was a martial arts uniform to serve as a mascot while Lynne learned the sport.
"He's very Zen. He's done lots of karate and taekwondo sessions," she said.
Now Lynne follows in her father's footsteps as a keen vegetable gardener – she recalls her dad lining up his tomatoes on the windowsill for each day of the week. He was fond of his tomatoes on crackers, she remembers.
Now a main focus of hers is a little herb patch she can "work on and add to".
"If I'm doing scrambled eggs or an omelette, I can get some parsley and sprinkle it through when I'm done," Lynne said.
What she does not grow herself goes on the shopping list – that is where Emer can offer some support.
"Other times we can start having a girl talk at a café and be there for three or four hours."