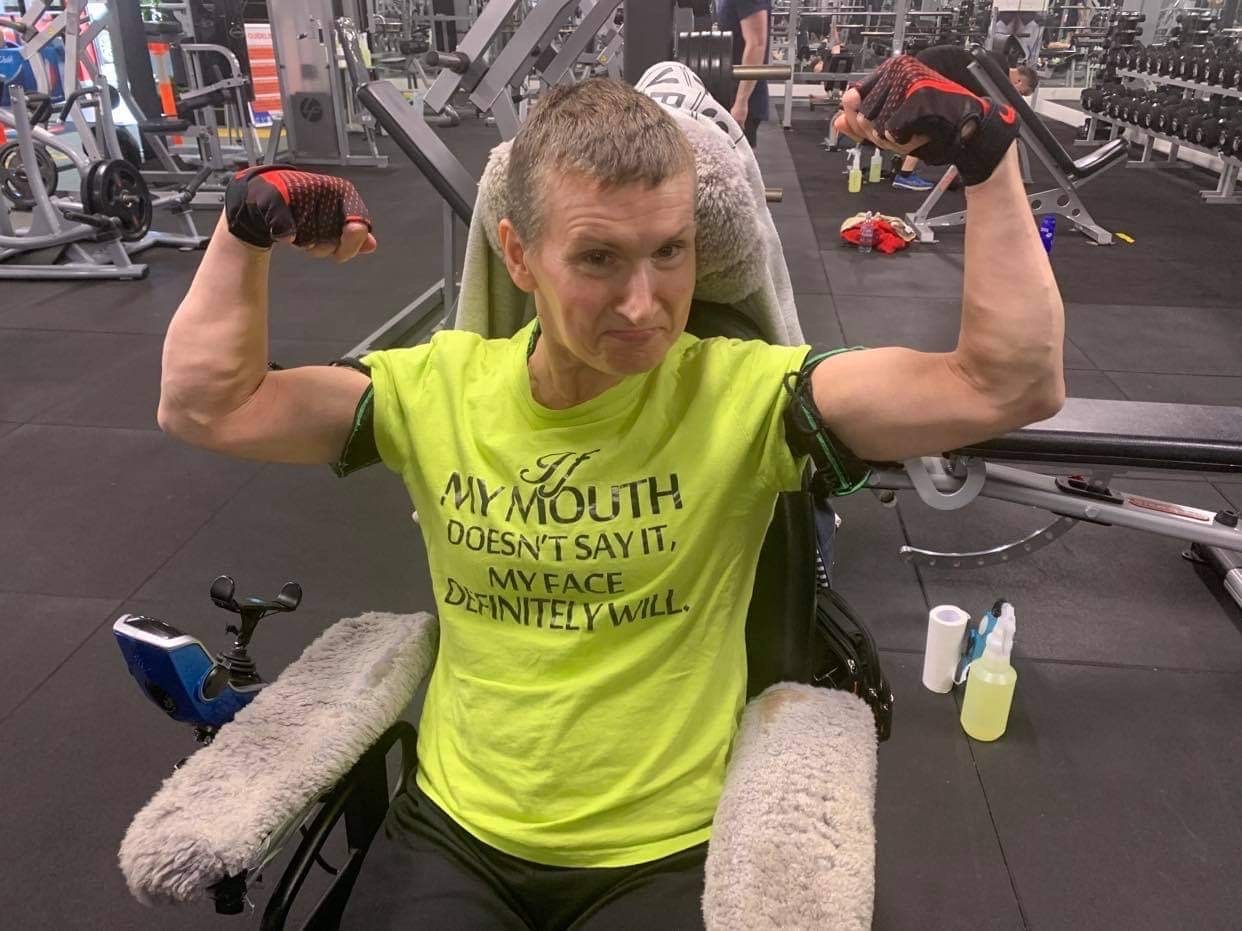 A Warragul local who lives with an acquired brain injury, Keryn Smith, is gaining significant strength by the week.
Keryn, who uses a wheelchair for mobility, has hopes to compete in wheelchair weightlifting.
But most significantly, Keryn says bodybuilding is helping her walk again.
Twenty-six years ago, Keryn aged 24 caught a flu that attacked her brain, causing her to have a psychotic episode, lose consciousness and go into multi-organ shutdown.
After she spent nearly two years in a coma, doctors told Keryn's parents Bill and Lynn their daughter's condition was not going to improve with a diagnosis she had lost 60 per cent of her brain.
"My parents were told to put me in a nursing home. I could only lay, and I was very twisted. I had to be tied into a chair just to sit up," Keryn said.
She describes it as being 'written off' as a person.
As her parents share her determined streak, Bill and Lynn took her home from hospital and Keryn began a quest spanning decades to regain her health and independence and chip away at goals one day at a time.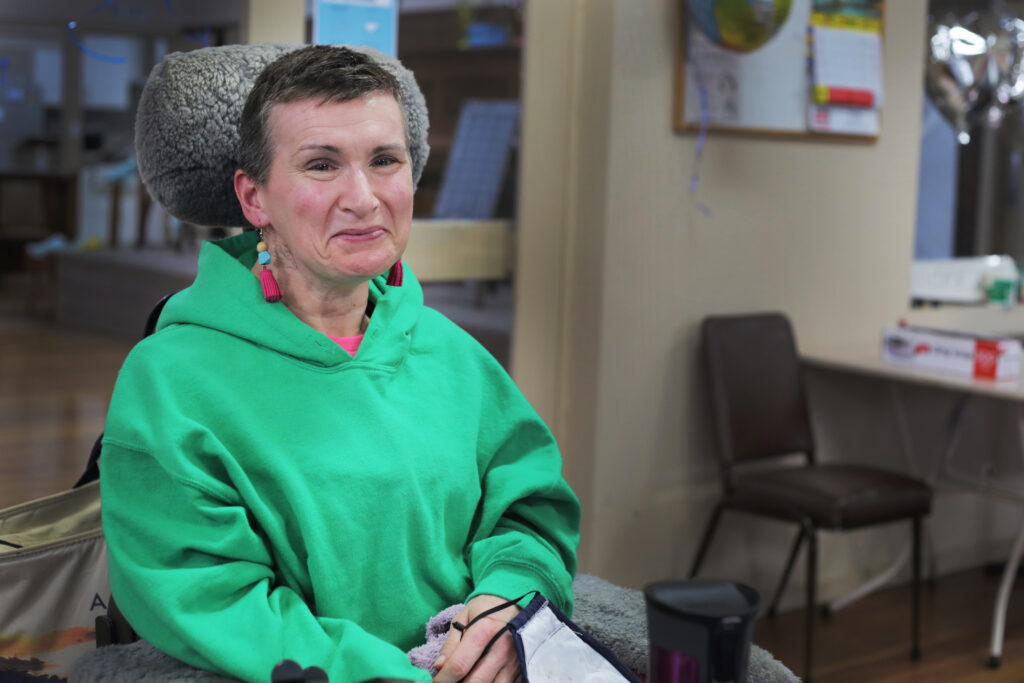 The ABI affected her balance, damaged her optic nerves and she now has limited speech that she says is improving.
"I had to prove to my parents I could survive by myself. They were more afraid than me," she said.
At the time she left hospital, she weighed only 41 kilograms and was fed by a tube direct to her stomach.
Today, Keryn can bench-press 45kg and not only eats independently but has also taken an Italian cooking class.
She manages her own finances, plans her days and can walk with crutches with another person helping her balance.
Since her coma, Keryn has a long list of exhilarating memories, including sky-diving, parasailing, riding an elephant and travelling overseas to a handful of different countries across Europe, Asia and Africa.
Despite the impressive nature of extreme sports and airline tickets, what she values as her biggest life achievement is in fact much quieter.
"My biggest achievement is living by myself," she said.
Now Keryn has her sights on walking independently – a goal that wakes her up at 5am nearly every morning.
"I bum crawl to the lounge and exercise for half an hour," she said.
"It takes me about an hour to get everything ready, because it's all done one-handed. I am using the other hand to remain stable – I often overbalance. I spend most of the time up-righting myself.
"When I keep trying, I keep improving every day."
Keryn has two personal training sessions a week and is involved in a weekly social group for people with disabilities run by Headway Gippsland.
"I enjoy Headway because you don't feel judged. Most of the people there are very encouraging, friendly and helpful," she said.
Visit Keryn's Instagram page @keryn_try_and_stop_me for further insight into her personal training regime.
"I hope to inspire people, not only people in wheelchairs but everybody I know," she said.